First Aid Responder Course – 3 Days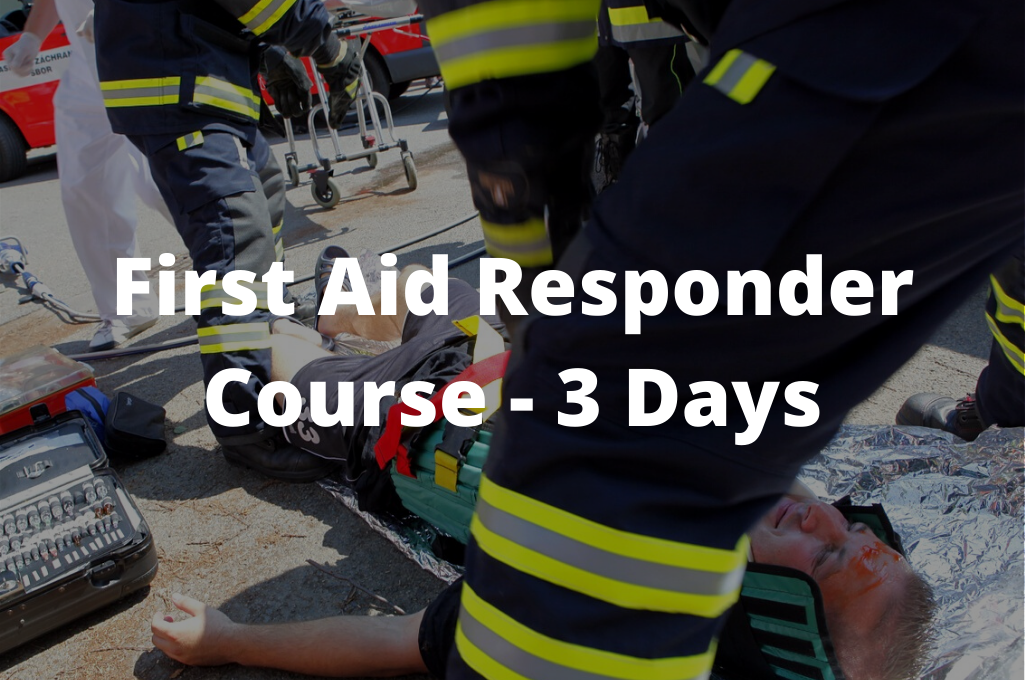 January 1, 2020
Course Is Run Monthly. Contact Us For Next Course Date
This Course Is Currently Being Run Virtually Over Video Conferencing Link.
01 820 0678
Course Details:
A First Aid Responder may be a healthcare practitioner or a member of the public who has undertaken a First Responder course.
The First Aid Responder will be taught how to assess and manage patients in accordance with PHECC FAR standard and clinical practice guidelines (CPG's).
As a trained and qualified First Aider you may be required to respond to a number of different medical and traumatic  emergency situations such as Heart Attack, Minor / Major Bleeding, Choking, Eye Injury, Burn, Scald , Poisoning, Head Injury etc…
No doubt as you go through the course the emergency situations above can happen anywhere, the workplace, sporting activities, home and social. This course is suitable for anyone who might have to respond to emergencies in the home, workplace or in the community.
Please be advised that the theory element of this training course is currently being run virtually over secure video conferencing link.
Objective:
Participants will gain the necessary skills and knowledge to use a range of practical basic first aid skills which will enable them to deal competently and confidently with common injuries and illnesses. Participants will also be trained in the basic techniques of cardiopulmonary resuscitation (CPR), the use of an Automated External Defibrillator (AED) and the action to take in the event of a person choking.
Course Contents:
Introduction to First Aid.
Patient Assessment.
Incident procedure.
Cardiac First Response – Community.
Common Medical Emergencies.
Injury Management and Shock.
Care of the Unconscious Patient.
Burns and Electrical injury care.
Hypothermia and Hyperthermia.
Information Management.
Communications.
The well- being of the First Aid Responder.
Duration:
3 Days
Certification:
PHECC FAR Certificate will be issued to successful participants.
Validation
Certificate will be valid for two years.
How to Book:
Email: info@hctraining.ie
Phone: +353 1 820 0678